| | |
| --- | --- |
| Posted by Dax Van Streich on 1 Ee abril Ee 2013 a las 18:45 | comentarios (1) |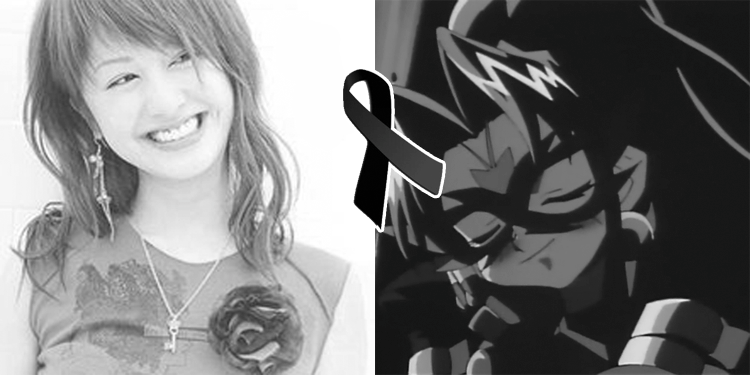 Segun la pagina "Ramen para Dos" fallecio en Japon el 18 de Febrero, como consecuencia de la evolución de un mieloma múltiple, un tipo de cáncer que afecta al plasma sanguíneo en la médula ósea y que se le había extendido tras fallar el tratamiento médico.
Tenia 49 años, habia nacido el 28 de Febrero 1963 en Nagano.
Una seiyuu muy popular, nosotros la conocimos como Jun Gotokuji aka Blood Falcon, pero dio su voz para muchos otros personajes en otras series de anime desde su debut en 1986.
Nuestros respetos a sus familiares, amigos, y seres queridos.
===================================================
Acording to the webpage "Ramen para Dos" (in spanish), she died in Japan in February 18, as consecuence of the evolution of a multiple myeloma, a type of blood cancer that affects the bone marrow, that after the medical treatment failed, it expanded over her body.
She was 49 years old, she was born in February 28 in 1963,  in Nagano.
A very popular seiyuu, we met her as Jun Gotokuji aka Blood Falcon, but his voice gave live to lot of characters in diferent anime series since 1986.
Our respects to his family, friends and the people who loves her.
Thanks to Princess Sienna Ayeka for inform us about this sad news.